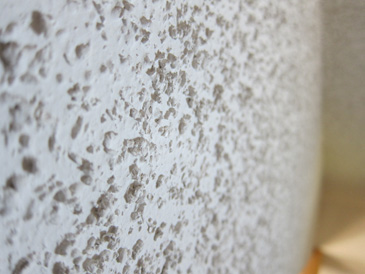 Did You Know
...
An asbestos building inspection is required in the state of Colorado for demolition, renovation and remodel projects that disturb suspect asbestos containing materials at the regulated trigger levels. State and Federal regulations require that the asbestos inspection be performed by a state certified asbestos building inspector.
Residential Asbestos Trigger Levels
:
32 Square Feet, or
50 Linear Feet, or
55 Gallon Drum
Non-Residential Asbestos Trigger Levels
:
160 Square Feet, or
260 Linear Feet, or
55 Gallon Drum
As you can see by the numbers above, it doesn't take much to fall in the category of needing an asbestos building inspection, as required by state regulations. Summit Asbestos Testing is a state certified asbestos consulting firm that can respond to your project needs quickly and professionally, while providing reliable results without breaking the bank.
We are happy to discuss your project over the phone, explain the inspection process, sampling requirements, and answer any questions you may have.
Keep reading if you want more asbestos information.
What is Asbestos
?
Asbestos is a naturally occurring mineral that is distinguished from other minerals by the fact that its crystals form long, thin fibers. Asbestos fibers are incredibly strong and have attributes that make them resistant to chemical damage, heat, and insulate against electricity as well as adding durability and binding capabilities. Asbestos was added to thermal and acoustic insulation, fireproofing, roofing products, flooring, and for decorative purposes, aka...the lovely popcorn ceilings and wall texture. Asbestos can be found the world over, and believe it or not, is still actively mined in several countries. And even more surprising is the fact that Asbestos Containing Material (ACM) is still being imported and used in the United States today! The only way to determine whether or not a material contains asbestos is to test for it.
What Are Common Asbestos Containing Products?
The list is long and the one provided here is not all inclusive. However, it will give you a good starting point:
Sprayed and troweled wall and ceiling coating, spackling compounds, drywall / joint compound systems, textured paint, cement sheet rock, cement wall board, cement siding, mill board, putty, caulk, mastic, vinyl tile, asphalt tile, vinyl sheet flooring, floor backing, plaster (acoustical or decorative), ceiling tile, insulation (blown-in or thermal sprayed on), taping compounds, piping insulation, pipe gaskets, valve packing, ductwork taping, electrical cloth, thermal paper products, HVAC gaskets, HVAC piping insulation, roofing felts, roofing flashing, and roofing shingles.
Contrary to popular myth, these asbestos containing materials may be in your home or building regardless of its age. Help reduce your asbestos exposure and call Summit Asbestos Testing today. The only way to know if a material contains asbestos is to test!
Helpful Asbestos Regulatory Links:
CDPHE's
Asbestos Renovation and Demolition
CDPHE's
Asbestos General Information
CDPHE's
Regulation 8, Part B-Asbestos
CDPHE's
Demolition notification application